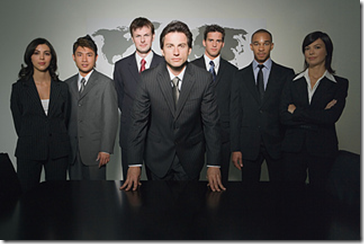 [Part 1] 
[Part 2]
[Part 3]
[Part 4]
[Part 5]
I've been thinking about writing a series of blog posts that encapsulates some of the values I strive to follow. During the day, I have a thought, or catch myself thinking what leadership values apply to handle a situation. Later, upon reflection, I realize that I should write and share what's going on in my mind through SteinVox. This is part 1 of a series of posts on values and beliefs
While I'm sharing these, Like you, I am, and my values are, a collection of my experiences, all the way back to my childhood and how I was raised by my parents. I am sure that there are other values hidden in my memory, waiting for the right situation to bring them forth in my behavior. My list may spark you to think about your own list.
How Are Values Formed
Values drive our behavior. Understanding this relationship is the key to understanding how values are set. It's really not that mysterious, but it is something that we often don't take seriously enough. For example, everything we do has a profound effect on value-setting. As I earlier wrote, my values can be traced back to my past – including how I was raised, experiences with my parents, siblings, friends, teachers, and so on.
Break the mystery: flip this round. As adults, we are observed by others, the next younger generation, and our own children – our behavior is setting their values. Want to have a profound effect on the next generation? (You know the answer.)
One way or the other, others are recording experiences observed in our behavior. We don't always realize it when it is happening. I believe there are three key methods that our brains actively or passively develop values.
Repeat observed behavior. Sometimes we observe a situation or experience something and our mind records it to remember to apply the same behavior when we encounter circumstances that put us in the same situation.
Improve on observed behavior. Other times, we may record in our mind to employ some different or perhaps better behavior when in the same situation.
Reject observed behavior. And still other times, we record in our mind to never behave  in the way that we observed.
The Human Journey
I'm human, and don't always achieve success, but these values are near top of mind. I'm anticipating if I write them and share them, I will improve in my own journey. I'm going to cover several categories including Leadership (in this post, Part 1 of the series), Strategy, Management and Personal. I'm also going to share the list of things I strive to do daily to maintain balance in the final part of this series.
The best form I can think to share these is in a list. Seems that a list is a good way to read, remind, and absorb.  Nothing too long or hard to read – I'm just sharing a short list with a bit of explanation.
8 Things I Believe – Leadership Values
It's always the team, never the leader. True leaders know and live this. You will observe this easily when you encounter leaders along your own journey. The first thing they do is point to how others drove the success that you observe. There's no room for heroic leaders in the post-heroic era. This value is working when the leader blends in the group, and it's hard to identify him/her. These teams achieve greatness as their hidden leaders nurture and empower others as just another team member.
Learn to be a servant leader. Standing the test of time, this style of leadership was proven by Jesus Christ. Washing the feet of the disciples taught them to serve in order to lead. The US military uses servant leadership to lead troops into new levels of effective service every day. No general expects troops to follow if the troops doubt his commitment to serve them and their needs along the way. Recent research has proven the return on investment in servant leadership.
Surround yourself with other servant leaders. Propagate servant leadership pervasively throughout your organization. You can't be a CEO of a company as a servant leader if you are not also teaching this style to others. Your organization will not have credibility if only one person touts serving the empowerment of the organization, but the rest of management is conflicted and lost in  legacy command-and-control style leadership.
Align people with a goal. Everyone should know your company vision statement; if your team doesn't know it, then either the vision is wrong, or it wasn't shared pervasively. Your company's mission follows its vision. Goals support the mission and bring the vision to reality. Projects and tasks support goals. Assess regularly, realign when pivoting strategy, and help others learn to let go of projects that don't support the goal. People need to know how these things work together.
Check your ego at the door. The swelled head of the egotist is not focused on the team or the goal. Avoid idolizing egotistical jerks; no one really likes them, and fickle followers will shift overnight. Don't confuse your, or others' charisma for ego, or ego for charismatic leadership.
Live and lead through good ethics. Hold every decision and action to the highest ethical standard. Make every decision, especially those affecting people, groups, cultures, countries and the things they are concerned with like it will be public knowledge tomorrow. Deliver every customer experience like it will be on the front page of the New York Times. Customers are in control, and wield massive power – recognize that as a good thing.
Expect visibility and eventual discovery. Know that eventually your true ethics will be exposed – behave like it will be sooner, not later. Social media -driven transparency has replace the New York Times  front page as the new exposé mechanism. One doesn't have to look very far to see how fast scandals are sensationalized in the news and the truth is rooted out, down to the deepest detail.
Trust coaches and mentors. Ever wonder what others think of you? You are wrong! You don't know you as well as you think you do. Ignore random 360 feedback – it fails by getting hung up on political agendas and comes at you in points of unconstructive criticism. Get an outside coach. Pay them to slap you in the face. Trust them to vet the essence of the environment around you, and to help you learn and grow along the shortest path to your, and your company's success.
A Leadership Story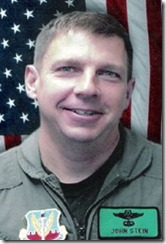 My brother, Lt. Col. John Stein, USAF, was killed on the third day of the march on Bagdad – in Afghanistan – March 23, 2003. As an Air Force HH-60 Pave Hawk helicopter pilot and member of the 41st Rescue Squadron, 347th Rescue Wing, otherwise known as the Jolly Green Giants medical combat evacuation unit out of Valdosta, GA, he and his crew were returning from a day-long mission on that fateful day. As devoted father, and decorated commander of the two-helicopter group, he exhibited every one of the leadership values I've shared.
He was as servant leader, teaching everyone around him everything he knew. Then the call came in to rescue Afghan children caught in crossfire who could only be saved with medical care available at the Air Force base hospital. It was not a question of "if they should go," it was a question of "how fast the mid-air refueling could be completed in the race against time to save the two innocent children." He was a servant leader and surrounded himself with a crew of servant leaders. As the leader, he blended in as just another member of his team, all equally aligned with the goal to rescue the children. No egos, just living and behaving knowing that what they did that night would matter.
Lt. Col. John Stein and his crew all died in service that night. There were no doubts about their vision, mission, goal and leadership.
To Ponder
I love the word ponder. I learned it from one of the best CEO's I ever worked for in Houston. I understood it to mean "reflection," or thinking back on a situation, experience, or observation, and specifically learning from it. We don't ponder enough. Take a moment, and ponder your top 5 or 10 leadership values. Ask how you are doing in sharing, teaching, and living them day to day.
Next post will be on Strategy Values. Sounds a lot like leadership values, but we'll focus on setting, managing and pivoting strategy.
Please leave a comment with your experience.
Image credits: Team Victor1558 via photopin cc, Featured Image: thinkpublic via photopin cc