Andrew Stein
Builder of Market-driving Category-creating Companies
Leadership Philosophy: "It's the team, not just the leader."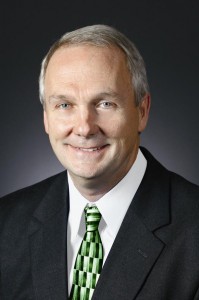 Andrew Stein transforms reactive market-driven companies into market-driving category leaders with an innovative vision for marketing as strategy.
With a mission for revenue driven by a pervasive strategy, Andrew produces results at startups, turnarounds and Fortune 1000 enterprises. Autodesk, Paradigm Geophysical, Leica Geosystems and Reed Business Information employed him to lead. TPG Partners, Bain & Company, Danaher and others consulted with Andrew on critical strategic projects.
As a strategic influencer, Andrew accelerates growth and operational turnaround even in weak economies. He reshapes tough public relations and compliance challenges into positive outcomes.
Andrew understands international business and leads cohesive and globally relevant corporate, product and field-based strategies.
Andrew builds a customer-centric environment for ideas, innovation, integrated solutions and new profitable business models. By uniting product development, marketing and sales teams to embrace change and learn from failure, Andrew transforms corporate culture to collaborate, achieve meaningful goals, define industry categories and sustain market leadership.
As a senior executive, COO, CMO or VP Marketing & Strategy, Andrew manages to a P&L. Using a consistent segmentation, positioning and message framework, he maximizes efficiency and results. He creates and captures value with an agile integrated approach to social media, marketing communications, PR, events, internet/web, print, promotions, partner programs, and all inbound and outbound activities.
Andrew is equally effective in both services and product solutions firms, and quickly learns new industries and technologies. He knows cloud, mobile, SaaS and PaaS technology and worked in energy, oil & gas, mining, AEC, GIS, LBS, M2M, manufacturing, BI, big data, prescriptive and predictive analytics industries.
Contact Andrew Stein directly at +1 630 430 7779, by email at andrew@steinvox.com.