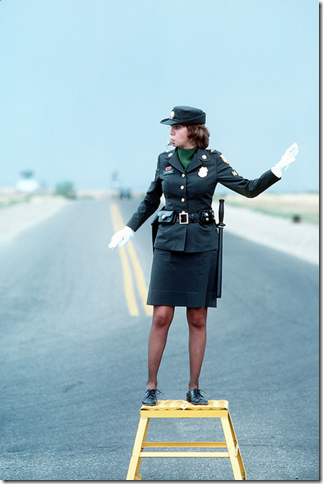 One of my most read blog posts is my twitter philosophy post. I'm considerably open about communication; tolerant of any input, but lately a few comments have forced me to develop a Comment Philosophy. Who knows, perhaps this will be the next most viewed post?
Why a Comment Philosophy?
C|Net reported back in 2006 that according to Technorati some 17,500 new blogs appear every day. With the advances in blog platform technology like WordPress, Typepad and Blogger, I suspect this number is increasing – certainly not getting smaller.
For my blog, it is an extension of all that is me – from my life's unique collective experience to the particular brain wave and thought happening at the moment – as is the case for every one of these new bloggers. Likewise, this is I believe the case for every other blogger out there.
With all this content, it would be next to impossible not to find something that sparked every individual's interest at some point. As a reader, you should not waste your time on my blog, if it has no value for you.
Dictionary.com defines philosophy as:
The rational investigation of the truths and principles of being, knowledge or conduct. (Dictionary.com)
Did I mention that the source of this definition is Dictionary.com? It's not my definition, so if I left out your favorite subjective interpretation of that definition, take it up with Dictionary.com. In context, the need for a Comment Philosophy is a function  of the final word in the definition – conduct, as in conduct of the commenter.
My Comment Philosophy
The SteinVox comment philosophy is simple:
Constructive input, building on or debating the topic, contributing thought, and anything that moves the value needle forward is welcome. It's a blog, not a PhD thesis. Be original and comment on the topic, not the messengers. However, comment bullying, destructive, profane, offensive, overly combative or otherwise personally attacking readers isn't acceptable on SteinVox under this philosophy.
Prior to today, I have posted every comment from every source that was not trapped and deleted by Akismet – I trust that tool, and waste no time second guessing it. Every comment to date has added value for some reader, even if it was of a contrarian position.
Policy Supported by Philosophy
Here are the rules:
All constructive, credible comments that add value are welcome and encouraged. Like many blogs, this blog is a place for exchanging ideas.
Tell people who you are. Preference will be given to comments that have a non-anonymous email address. And a real website (use your LinkedIn short-cut, if you want). The fields in the comment form are there for this purpose.
Make your comment credible. Stand up for what you have to say. Intentional anonymity to hide the source of controversial input lowers your credibility and of the comment itself. I will monitor and arbitrate – yea, that's subjective.
Comments that Akismet considers spam are deleted. If your comment is deleted, your email address may be in Akismet's spammer list. I don't control that or even know how it works – I just trust it like the majority of the WordPress community.
Offensive language, profanity, overly combative input, and questionable humor will not be shared. I may edit it out, or just delete the whole comment.
Veiled or open personal attacks on other humans present or participating in the thread are subject to my review and edit, or removal. Politics and other issues are fine – when you stick to the issue. Hate-speech will not be tolerated.
Use links, but be balanced. Please don't be blatant about advertising here on SteinVox. A link to another source to strengthen your point or share additional value is good – but please avoid annoying readers.
Pondering
There is nothing really that profound here to ponder. We share the planet, we share the road. I share SteinVox with you, and you share your comment with other readers. Whether you are the smartest electrical worker in Manitoba or a guitar-playing fan of heavy metal living in the Virgin Islands, you can find a way to benefit others and add value with your input.
The white lines down the middle, and the yellow lines on the sides are the policy on my blog and I am the traffic department. I too will follow the rules of your road on your blog.
Image Credits: expertinfantry via photopin cc