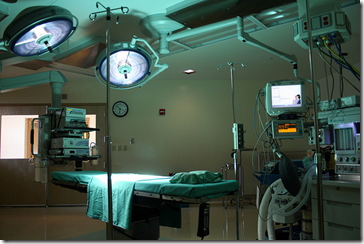 Why an operating model? You have a vision of how your leadership views the future through the delivery of value your company creates. You have a mission that frames how your organization will satisfy customers to realize that vision through long-term capture of value. What's next? Often, companies jump to product and marketing and sales strategies. Often, a comprehensive organization chart is created to give people a place to anchor their role and receive direction from management in a top-down hierarchy. And, your company begins the task of selling.
How will these people operate? How will functions engage efficiently? What about an operating model? Whether your firm is a start-up or a fortune 500 company, thinking through the concept of an operating model can be of great benefit to your firm.
Wikipedia defines an operating model as: "the abstract representation of how an organization operates across process, organization, and technology domains in order to accomplish its function."
Think of an operating model in terms of a hospital's surgery center. A patient wants to know that when the anesthesia kicks in, that room has everything in it necessary for a successful operation. And that the right people are in the room doing their essential roles at the right time in the right place, to efficiently achieve the outcome you expected when you were admitted. In a business context:
Operating models clarify organizational functions such that each can optimally carry out their role. Operating models enable organizational functions to support, amplify and accelerate the results and expected outcomes of other functions they interact with internally. Operating models clarify who, what, where, when, and why functions operate along a timeline of corporate development. In that sense, they are fairly rigid models for operating today but fluid and capable of reforming as economic events, marketing trends and industry pressures demand change over time.
Operating models are internally focused. In contrast, business models are externally focused.  By definition, business models define how a firm will create, capture and sustain value for its customers through coordinated product and service offerings marketed and sold to deliver on a firm's value claims for customers. There are business school courses and many books on operating models, as well as many current resources on the web. I bring up operating models for two reasons, first for new businesses and start-ups, and second for any company that is going through a stage-change (start-up to expansion stage, or private equity turn-around, as two examples).
Points of Failure
In working with start-ups and firms, I commonly see four points of potential failure:
Vision and Mission Statements. All too often, a start-up will go on and on, never crafting these. If they are not present, what are people in the organization working toward achieving? These two fundamentals drive organizational alignment along one direction.
An Operating Model. It's very easy to see. Everyone is invited to every meeting. No one can make a decision, and everyone can weigh in on an issue. Without an operating model, delays allow competitive advantage to slip and firm paralysis to take hold.
Organization Structure. The word "re-org" is often used to describe the re-arrangement of people in boxes on an organization chart. All too often, this is done without revisiting the operational model to determine precisely what roles (boxes) are essential, what roles can be eliminated, and what new roles are needed. Especially in small companies where the will to make difficult decisions to let people is lacking. Building and sustaining the right organization is not an emotionally driven task.
Business Model. This is where the corporate strategy, product strategy, go-to-market strategy and marketing and sales strategy converge to engage long-term relationships with customers. It is ultimately the model for the fair exchange of fees paid for value received.
Many leaders spend time on vision and mission. Many take great care to have the organization chart that models existing process in hopefully permanent way, while at the same time ensuring that everyone before the reorg has a place after the reorg. And, in order to collect revenue, at the most rudimentary level a business model is present. It is often generated hastily, but it exists.
Reasons to Define an Operating Model
Clear and deliberate thinking around a firm's operating model is required. All four of these points complement each other and increase potential for business success. A wise leader early in my career used to say: "If everyone is involved in doing everything, no one does anything." Here are a few reasons why an operating model prevents paralysis:
A solid operating model drives organization decisions (structure and roles –changing over time).
It is the framework to achieve the vision and mission, and identify areas of accountability, competency and weakness thereby supporting improvement?
It is leadership framework for execution of strategy that without it organizations become paralyzed.
An operating model prevents human indecisiveness that results in over-pivoting of strategy.
It structures people's role and responsibility in terms of declarative, consensus, consultative and autonomous decision making at the right time and place.
It optimizes productivity and time management defining who and what functions needs to attend what (type of) meeting, why and when.
Creates an organizational roadmap to ensure you prepare to have the right people at the right time over the long-term.
Warning Signs:
The warning signs to look for if you sense a need for operating model or overhaul of an existing one are:
Does everyone attend every meeting, or can meetings be faster and effective with fewer people attending?
Does everyone in the organization know the vision statement and how their contribution drives the company forward to achieve it?
Can everyone name the customer persona (market) and describe how value is created and captured?
Is everyone achieving their work autonomously, on time, and under budget?
Do you hear the words "we need to do more research" as a long-term excuse pattern for not getting things done?
Are people doing their primary function well, and first, aligned with their competency, before doing other's functions?
Can anyone stop a decision from moving forward with an objection? Or does every decision go to the CEO or Board for final say?
Does everyone know who to go to when, to achieve what they need to achieve in their role, or is management over-directing tasks?
You see the patter of questions to ask – in the end, the operating model has powerful potential to enable great things.
An Operating Model Is Essential
Many will say that start-ups and expansion stage companies don't need this level of leadership and structure. I disagree. If a stakeholder has invested $10 million in a start-up, the demand for the right level of focus on these four components is essential, if not higher than the fortune 500 company. Without an operating model, people in an organization will appear very busy, but achieve fewer goals. For example, sales people may spend time re-doing marketing, and less time closing business. This has a compounding effect as one function doesn't get done, while another also doesn't get done well by the people assigned to it in the (missing) operating model.
Operating models may have different levels of malleability when considering how they work in small to very large companies, or in different industries – but in context, they are necessary.  Formalized operating models – even if flexible, makes them part of the culture and powerful leadership leverage to maximize competitive advantage over firms that do not have an operating model. Larger companies generally have more room for flux in the system and ability to absorb inefficiencies. The smaller a company is, the more naturally lean and efficient its stakeholders demand, and should rightly demand.
How is the operating model at your firm? Share with others how you created it, nurture it, and ensure the entire organization can gain traction from it. Like in a surgery center, the operating room has clear structure and purpose, with every essential person knows their role. Your firm needs this level of surgical precision around who, what where and when activities and decisions must happen to ensure success, and prevent grave consequences. In future posts,
I'll dig deeper into the process of creating an operating model, and some additional examples. For now, this should get you thinking.