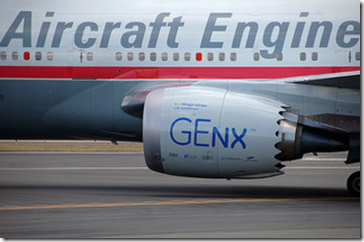 Today in the Wall Street Journal Blogs, under CIO Journal, Rachael King's post, "GE Hopes the Industrial Internet will Mean the End of Downtime" struck a chord with me. It's time for Prescriptive Analytics Driven Engineering and Design. Jeffrey Immelt has introduced a concept called the "Industrial Internet" which he proposes is the next big (and perhaps bigger) value stake for the internet as consumer-internet innovation and ROI has begun to plateau.
GE is on to something, for sure. They are hiring the proverbial GE army of advanced thinkers to stretch the limits of existing tools. One story is in the New York Times, on November 23, "Looking to Industry for the Next Digital Disruption" tells how GE is attracting PhDs and social computing experts away from Google to work on the industrial internet. See: Looking to Industry for the Next Digital Disruption. GE is not keeping this initiative a secret, either. They know that the more people know about it, the natural wisdom of the crowd will make a difference. Later this week, GE hosts Minds + Machines 2012, with speakers from GE, Andreesen Horowitz, MIT, Greylock Partners, EMC, WIRED, and Mt. Sanai Hospital. The invited guests include 250 or so of the brightest minds in prescriptive analytics.
Next Up – Prescriptive Analytics
Today after reading these articles on the topic of the industrial internet, I concluded we're on the cusp of something great as I made these observations:
Analytics innovation continues to focus on better automation of human-based statistical calculations on static data.
Analytics as a concept and tool lives in silos; it is not yet connecting broad links of industry value chains for quantum improvement.
Design and engineering is a laggard technology lacks a Big Data vision that goes beyond design and engineering processes.
Analytics Innovation
The big players IBM, (SPSS, Cognos, etc.) SAS, SAP and Oracle continue to innovate poorly. They have large legacy customer bases. These customers demand new features in existing products often only recently been deployed. Driven by customer requests, they automate manual operations and fail to disruptively innovate. This incremental innovation takes variation out of systemic processes but does not achieve dramatic improvement from new technology and science.
Value Chains
Analytics should be linking more value chains. There has been a surge of interest beyond operations and the office of the CIO, to be sure. Marketing and Sales have picked up on the value of analytics for CRM and marketing metrics in a big way. But what about using Analytics on Industry Internet Big Data in order to connect huge links in industrial value chains to improve products from one generation to the next? Think Design, Build, Operate, Analyze, Redesign-better, Build, Operate-cheaper, and so on.
Design Engineering
This week, Autodesk holds its annual Autodesk University in Las Vegas. The big story is the move of 3D design to the cloud. Every other industry moved to the cloud 2 years ago. Today should be a story about using Prescriptive Analytics on engineering and operations Big Data to redesign next-generation things better, faster, cheaper and with less engineer and designer effort.
What Is Wrong?
The potential for prescriptive analytics to disruptively innovate the design, build/manufacture, operate value chain is untouched. This is incredibly odd, in that designers and engineers are true futurists and usually are the first to push the envelope. Have we over regulated? Have we put too many standards in place? That might be one explanation, but all these are programmatic, and the perfect thing for systematizing into a prescriptive analytics-driven design engineering loop-back system.
By now, you read the WSJ Blog I referenced in the first paragraph and can see what's coming. The industrial internet connects the "internet of things" a la Jeffrey Immelt and GE's vision only automates MRO / maintenance. I want a better (safer, faster more efficient) airplane engine that needs LESS maintenance. Not just better and lower-cost maintenance that Immelt envisions. What I want is disruptive innovation. What Immelt is talking about is incremental innovation.  Likewise, I want appliances that I replace because they go out of style, not because they fail. If appliances were better, and lasted longer, they would cost less, and fewer natural resources would end up in landfills. I remember my mother's first automatic washing machine lasting 25 years. I've had 5 washer-dryer sets in the last 25 years. Immelt's shares how healthcare will make better utility of equipment and hospital beds by scheduling and maintenance. I want GE to keep me out of the hospital by predictive analytics determining my health risk in real time. Not just technology that makes my stay better after I check in. The former reduces cost.
My Comment to the WSJ Blog
I posted this to the WSJ blog as a comment to make the point above.
5:42 pm November 27, 2012
Andrew Stein wrote:

The true and ultimate ROI for these systems is the loop-back of field operations information (use and performance statistics) that drive better design for next generation items for aerospace, healthcare, appliances – and more.

While preempting and predicting proper service during a maintenance call for an appliance, hospital equipment or aircraft engine is interesting – that only improves existing processes and quality by automating existing manual, and human-based activity. Unfortunately, "predictive" analytics still involves too much human error. Predictive Analytics products from SPSS, SAS, IBM, SAP, Oracle, et. al., are still one step behind.

The next generation is going to be "Prescriptive" analytics, where statistically relevant information is looped back into the design process, to improve design by prescribing changes in them, generation after generation. This is the ultimate result from an industrial internet connection that is necessary to improve standard of care in hospitals, reduce failure in the airline industry, and even make our appliances perform more flawlessly.

What's missing in this story, and unfortunately, also missing in design software initiatives from the leaders (Autodesk, Dassault, Siemens, et. al. who are just now porting design tools to the cloud) is a legitimate Big Data story that makes this connection. It should have happened years ago – as it is a no-brainer decision to improve standards of care and reduce human error introduced by manual inspection.

Jeffrey Immelt's vision works if it connects not only the devices via the industrial internet to the MRO / maintenance systems, but also all the way back to a big data solution (yet to be created) that automatically drives design of next generation devices. I'm available, along with other visionaries, to help Immelt achieve this.

Andrew Stein, Leader with a Vision
To Ponder
What would it take to get the design and engineering software leaders who have perfected tools to create and build what we live in, and what we manufacture, to step into the next disruptive phase of innovation? What would it take to truly build a future where Big Data were used to preemptively drive design and engineering change and prescriptive analytics ensured that statistics were making the designers and the engineers decisions easier and clearer in terms of performance, safety, and cost?
Jeffrey Immelt is on the right path when he said, "The ability in our world to go man-to-machine, the ability to marry real-time customer data with real-time performance data of our products – to  me that's the Holy Grail in our business." Perhaps overly tuned for the Salesforce.com's Dreamforce conference last September. Taking this the next step is to have Immelt keynote the Dassault Siemens or Autodesk user conferences with the vision that this real time data loop back to improve the next generation of products – safer, faster, better, cheaper to operate, and make design and engineering better in other disruptively innovative ways.
I know this loop-back happens now, but the process is way too manual and fraught with human error. We know now that prescriptive analytics can change this for the better – it just takes a visionary like GE and Jeffrey Immelt to put it on the list. Dassault, Siemens, and Autodesk will follow.
Leave a comment. Let others know what YOU want out of the industrial internet and prescriptive analytics. Let other readers know how you want your value chain connected and improved beyond your own silo walls.
Image credit: Aircraft Engine Drewski2112 via photopin cc, Turbine mmassie via photopin cc