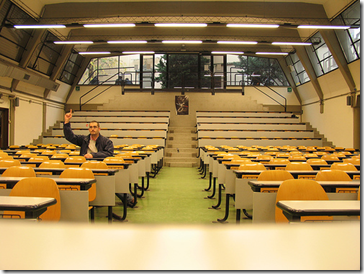 If we just ask more questions, and gain more insight, how much more progress could we achieve? With additional insight from what we learn, could we reduce confusion? Could we lessen conflict? Could we reduce errors? Could we draw fewer incorrect conclusions?
Could we involve more stakeholders? Could we find more common ground? Could we collaborate more? Could we achieve better outcomes?
Recent Events
I think it might be one of the best and most important tips for the coming year. Ask more Questions. Thinking back over the last quarter, we saw (in the U.S.) a dog-eat-dog debate season. We saw the proverbial "cliff" we heard the polarized positions on issues that made us cry at great social loss. I'm not taking a position on these issues, but they are a catalyst to reflect as leaders.
Ask More Questions – It's Not A Weakness
There appears to be a growing perception that to ask more questions, is to expose one's vulnerability. With social media and the traditional press ready to pounce and interpret what is observed and heard, we are not slowing down to ask more questions. We are in a "content race" for eyeballs and retention so it is open season to interpret prematurely, without asking critical questions to gain deeper understanding.
This idea applies both up and down organizations and hierarchies. It applies to leaders, managers, staff and employees. But, it only applies if it is a serious effort and we are truly and authentically interested in learning and gaining insight about the other person's point.
Ask More Questions – Make it A Strength
By asking more questions, we diffuse conflict. We gain understanding, and lower walls and barriers. We set an example for others. We learn to listen more carefully and closely to the message being shared. It motivates others to want to listen to us.
Tear Down Barriers – Build Walls
Argument and positioning-taking is the opposite of asking questions with an open mind. Argument, and perhaps even formal Debate as it has evolved, is the weakness. By arguing, which seems to be human nature, we have a natural tendency to build these walls. But as walls are built, the other side cannot see through them, they cannot see the very position we may want them to see. And, likewise, we cannot see their position.
If you cannot see the position of the other, you also cannot see opportunity for compromise, for balance and diversity. More often than not, some predisposed or foregone (and potentially incorrect) conclusion has prevented us from just simply understanding that the two sides are not so far apart.
To Seriously Ponder
For 2013, let's hang out a little longer, and ask more questions, and gain more insight. Let's stay in the room and listen until we have insight that we can share when we leave the room. Let's lower our sense of urgency to publish what we think we heard. Let's ask questions to get more clarity. Let's truly achieve a deep understanding of what was meant, even if initially, the chosen words were unclear. From the insight, let's next nurture our ability to compromise, and achieve more. Ask a question, then sit back and listen.
Please start here and now, leave comment to share your thoughts with others – Or, ask a question!
Image credit: .:Calaveracafè:. via photopin cc