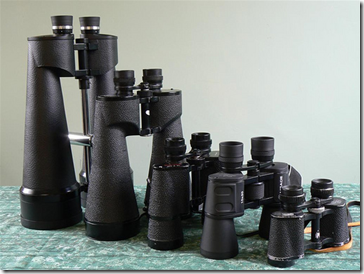 When is the last time you reviewed your corporate vision and mission statements?
Are they still relevant? Has something changed?
If your company has been around a while, have you achieved your vision?
Does everyone in the company know the vision and mission statement?
Do Customers know what it is?
Do you need to define a new mission?
CMOs understand that an entire year of marketing must align with the vision and mission of the company. This blog post is a reminder that everything changes, and now might be a good time to revisit your vision and mission statement.
Vision: outlines what the organization wants to be, or how it wants the world in which it operates to be.
Mission: Defines the fundamental purpose of an organization or enterprise, succinctly describing why it exists and what it does to achieve its vision.
Much is dependent on your company's vision and mission statements. Your company's values and core strategy are going to be synchronized with its vision and mission. So too will the revenue-generating activities of product development, marketing, and eventually sales.
Marketing Message Framework
The marketing message framework starts with a corporate vision and mission statement and is the seminal material that drives corporate positioning and brand. This in turn sets the supporting structure in place for the sales plan in terms of value your company creates and delivers to its customers. Successful companies never leave this to chance they build the foundation from the vision and mission statement up – and maintain it if, and as, it needs to evolve.
Why Review Vision and Mission
It's always a good idea to review your vision and mission. Imagine if your industry were shaken by economic, social, or political pressure, change or event? It could be that your vision and mission statements need to be revised. If you are the CMO, or VP of Marketing, have this conversation with your CEO, if you have not done so already. Some examples of change that drives change in your vision and mission statements:
Your product or service line has become obsolete due to regulation, or replacement (cigarettes, or full service gas stations).
Your current product version is being replaced by another (iPods, for example being subsumed into iPhones).
Your company was acquired and the acquirer has a different agenda (Oracle buys PeopleSoft – changes Peoplesoft's goals).
For your company and industry, you likely have other pressures that may have had an influence on your company's vision and mission. And more often, it's the case that you can articulate your vision and mission better, based on the experience of the past year.
Does Everyone Know the Vision and Mission?
When was the last time everyone in the company were asked if they knew the mission of the corporation? It may sound silly, but survey your customers. The answer may be in the last customer survey your research has available. The questions to ask are:
Do customers know your company's vision and mission in their context?
Do customers feel confident that the people they interact with in your company can and do convey your vision and  mission?
You may be surprised that few know it, and fewer still, live it when interacting with customers
Pervasive Vision and Mission
It sounds trivial and as many jump into "doing" their jobs in 2012, it's critical that leaders and managers keep the vision and mission at the top of mind for the organization. Internally people need to know what the agenda is. Externally, customers, markets industries and stakeholders need to easily observe what your company stands for, sees as the future and intends to deliver.
Now as we prepare to start a new year, reviewing and making Vision and Mission pervasive in your organization is a good idea which will increase potential for success.
Leave a comment and share with others your story about vision and mission statement reviewing.
Image Credit: Family of Binoculars jlcwalker via photopin cc, Hand on Ocular (featured image) sntgmdm via photopin cc