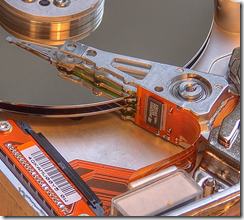 On October 8, Seth Godin wrote on his blog, "It's no longer okay to not know." Big Data and Analytics are often interchanged incorrectly. The difference is an important distinction to make.
[
Part 1
] [
Part 2
] [
Part 3
] [
Part 4
]
These two terms are misunderstood and subsequently misused. Some say "Big Data", when they mean "Analytics". Some say Analytics when they only looked at "Big Data."
In the end, it's not about the data or how much you have. Instead, it's about the value one extracts from Big Data which is all about Analytics. We should use these terms correctly. It's no longer okay to not know the difference between Big Data and Analytics.
Confusion Is Easy To Find
What's wrong in this space? Is it the corporate hoarding of followers that 13,364 Twitter followers, 7934 Facebook friends, and being LinkedIn to 4763 colleagues somehow means my marketing is being driven by Big Data? Or, perhaps it is the many news stories about social media's accelerating rate of data creation? Or is it all the increasing pervasiveness of IT, storage, sensors, mobile and other physical technology that drives us to capture/store/manage this vast new data to mine.
Externally, leading vendors such as Oracle, SAP and IBM confuse the market. They often announce products and services for Big Data infrastructure on data warehousing architectures. Account managers sell this as "Analytics" – but leave the customer without tools to extract value from the data warehouses.
Big Data And Analytics – Simply Put
Big Data is the collection, management and access of large, complex structured and unstructured data. Big Data can be owned, licensed, or observed from multiple simultaneous sources. Big data may be permanent or transient. And, Big Data is input to analyses for decision making.
Analytics is the process of extracting value from Big Data through formal statistical analyses. And, Analytics is the discovery, presentation and communication of identified patterns evident in relevant Big Data or streams of Big Data specific to the purpose.
For Example

For example, you've likely heard of Google Analytics, the statistical analysis of a specific portion of internet traffic (the Big Data used as input in this example). The user interface to this vast Big Data is a dashboard. Google Analytics provides a rich set of tools to achieve very purpose-specific analyses to gain insight across content, conversion, social interaction and advertising. To be clear, Google Analytics is a rich example, but is only one small but powerful example. Big Data and Analytics can drive an enterprise's strategic decisions on a daily, weekly, or monthly operational basis and even an annual budget-cycle basis.
To Understand – Simplify
This may seem like an over-simplification. For many, this may likely be the first time this distinction has been made. In today's world of sound-bites, it's easy to get lost if we don't define clearly what we're talking about.  Feel free to copy my definitions above to bring clarity as you work through the Big Data and Analytics process in your firm.
Seth Godin Is Right
I agree with Seth. "It's no longer okay not to know" the fundamental difference that Big Data is "the data," and Analytics is "the analysis" – specific and purpose-focused analysis – of Big Data. Understanding this distinction makes it clear that having Big Data alone is not enough.  You need to have good, well developed, relevant and specific analytics to guide decision making.
Let's all make the distinction. It will help us communicate with our peers and leaders. It will help us articulate what tools we need to achieve more from the asset that Big Data is.  It will help us be more competitive. Articulating the distinction will help you be the expert in your organization.
Image credits: Agadez via WikiCommons under Creative Commons License 3.0; and Google.