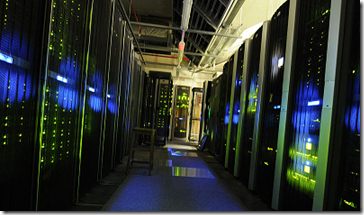 Big data, and now Groupon Big Data, seems to be all the rage. Nearly every business can be better, if it focuses on what secondary market a primary product or service generates by the collection of data. More important is that data is the fundamental service that keeps on changing over time. Data-created value drives subscription-based customer engagement and annuity revenue that every business should want.
Groupon Big Data used a smartphone app for the original daily deal and coupon redemption concept. But that's hard to grow, and even harder to guard against competitor encroachment – hence Groupon Big Data became the play. How does this affect your strategy? Is there a pivot in your immediate future?
Groupon Big Data Play Is Evolving Right Now
Last week's articles in Businessweek on its CEO, Business Insider on Groupon's strategy pivot, and today's Crain's article on merchant services for small business, show Groupon's shift. Moreover, to make it public, Andrew Mason and Jeff Holden are well on the path to Big Data as a secondary play.
The Crain's writer calls it "repositioning as a friend to merchants" but we know that it took consumers (and their smartphones) to generate Big Data. Groupon initially filled a gap for daily deals and real-time digital coupons as a valuable service to both consumers and merchants. The problem, as soon as the coupon passed hands, the transaction was over.
Digital coupons open the opportunity to collect interesting information, and begin to analyze consumer supply and demand trends on a per month, week, day, and even hour basis. Read more about this bigger strategy in my earlier blog on Groupon's commerce platform.
Evolve to the Data Play
Unless you are replacing retail altogether, like Amazon, many startup businesses evolve to a mature micro product or service, then decline due to lack of disruptive innovation that takes a higher level look at the business. So many startups get lost on incremental innovation after the initial product.
The great thing about data as a service is that if you have developed a data-producing product, you can leverage your growth around data as an ever increasing asset, both in size and value to your secondary customer base.
The faster businesses can recognize the opportunity shift, and make the strategy pivot, the better. Even if not executed immediately, the mindset and organizational understanding of where your company is going sets the tone. Pervasive understanding of the eventual source of future growth across the organization is critical. This ensure your people don't get lost on the initial product concept, as it loses ground in terms of design, user experience and capability, to other innovators that see the bigger picture better than you.
Lessons to Ponder
Like Groupon, forget the noise that analysts and press raise on day to day issues, focus on long-term objectives. The small and trivial stuff cannot retain the attention of the press long.
I am excited to see the shift that Groupon has made public. A few months ago, I wrote in this concept in my blog: "Groupon Customer & Merchant Data Platform [could] Radically Reinvent Commerce." Groupon saw a gap and found a way to gain traction by selling daily deals, and creating a marketplace for the coupon transaction between merchants and consumers.
I've mentored startups with great ideas for an initial product, but in iterating on strategy a new understanding becomes evident. The economics of selling a 1.99 iPhone app has real challenges that don't look as attractive as a Big Data play produced by the app.
I'm glad you are following my blog and this story. Read more by following the links to the Crain's, Businessweek, and Business Insider articles.
But best if you can leave a comment to add your own perspective on the shift from an app strategy to a Big Data Play.
[Image credit: National Archives Server Room, UK, via Wikimedia Commons.]